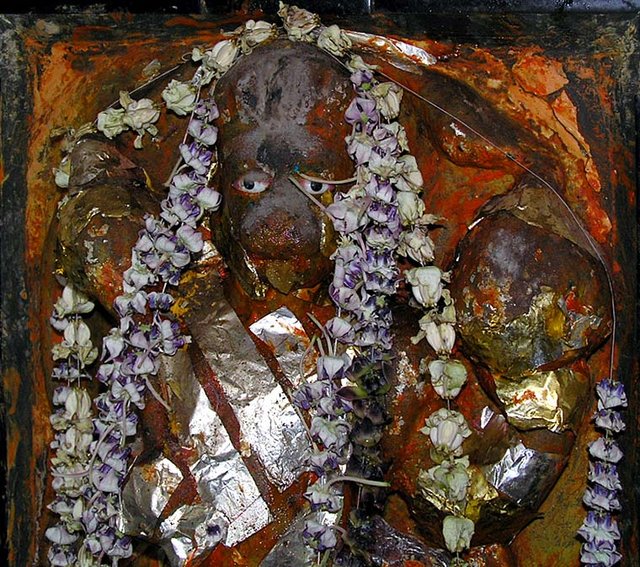 Bavania Temple
Bavania is a village about forty kilometres from the town of Morvi in Gujarat. It was here that Maharajji established the first Murti of Hanuman. Maharajji spent his intial years of tapasya at this place.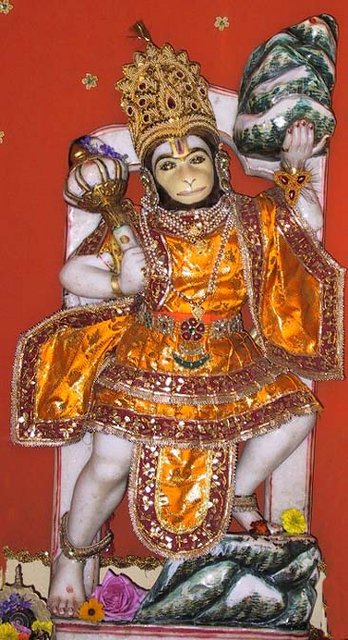 Kainchi Ashram
The name comes from the fact that the temple is situated between two hills which cross each other and the cradle looks like a scissor (kainchi). It hosts one of the biggest annual bhandaras among the various temples.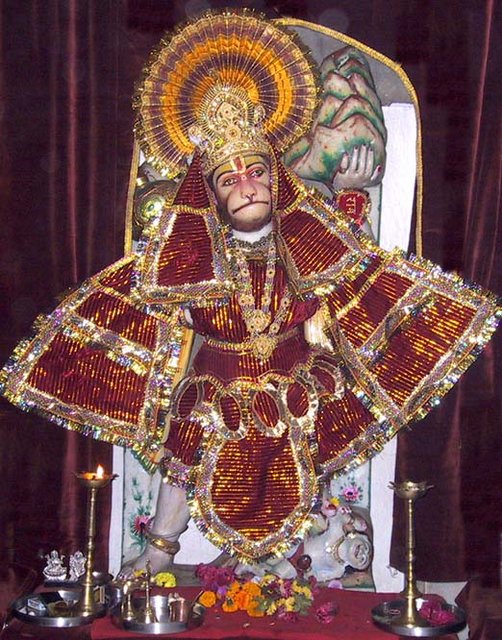 Mehrauli Ashram
The Delhi temple is located in Jaunapur near Mehrauli. It is situated amongst huge real estates and is built in a large area. This temple supports a hospital and two schools.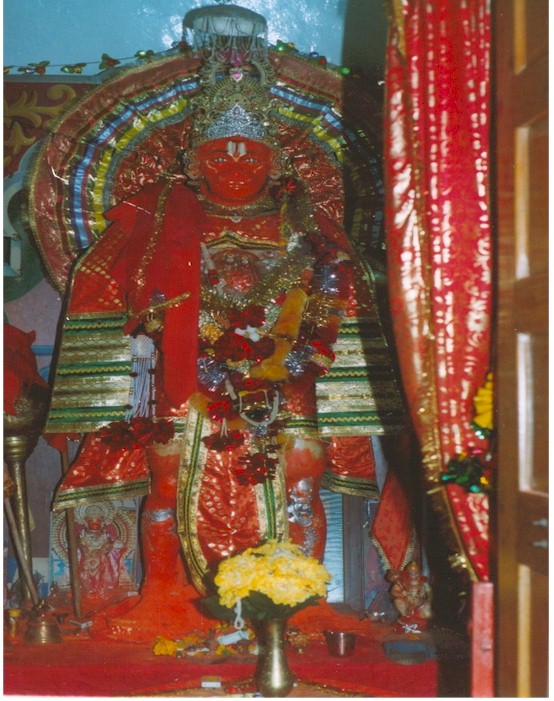 Shimla Temple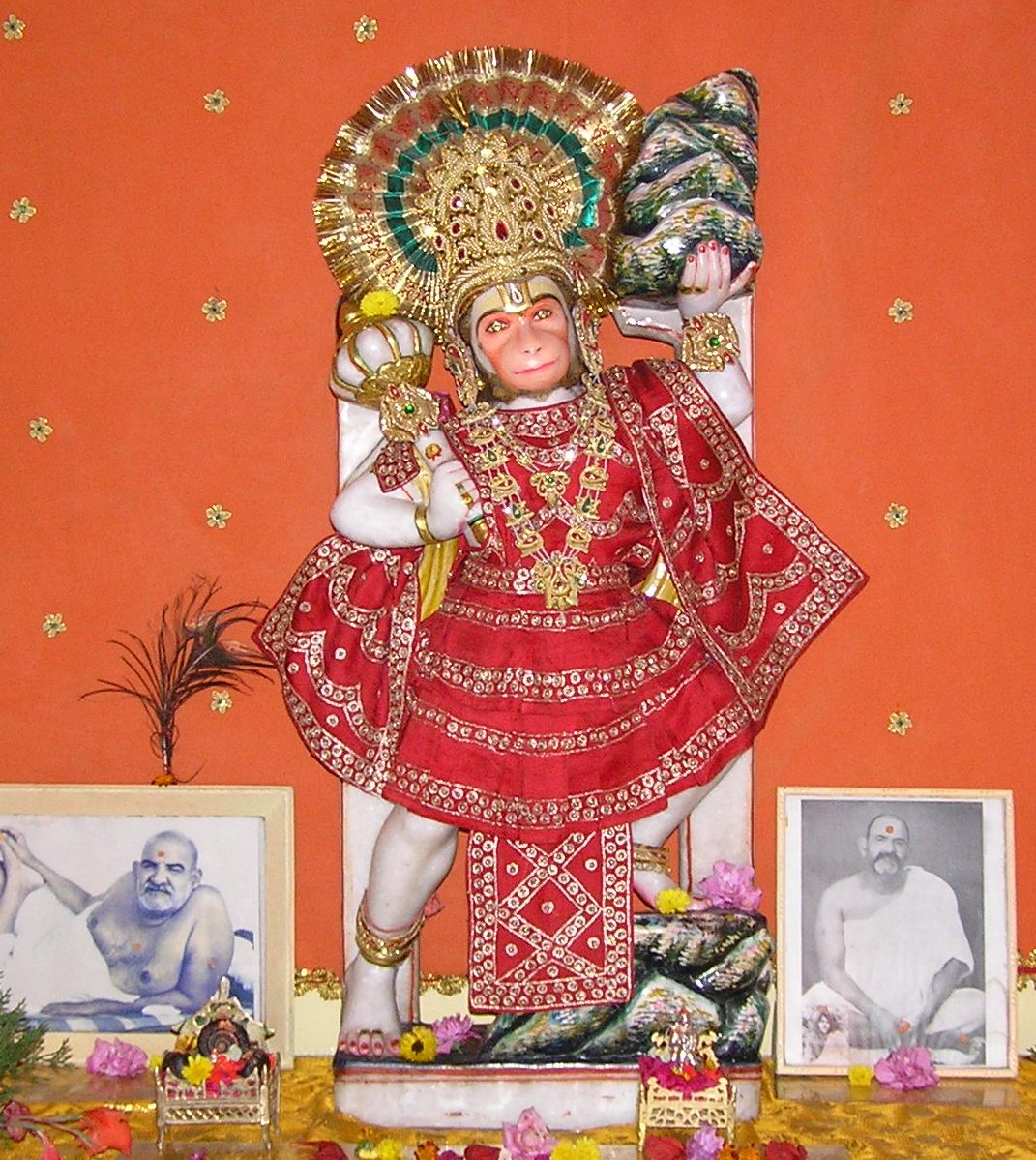 Bhumiadhar Temple
This place was donated by a devotee to Maharajji. First a room and then a small temple was built. It was close to this site that Ram Dass (Richard Alpert) met Maharajji for the first time.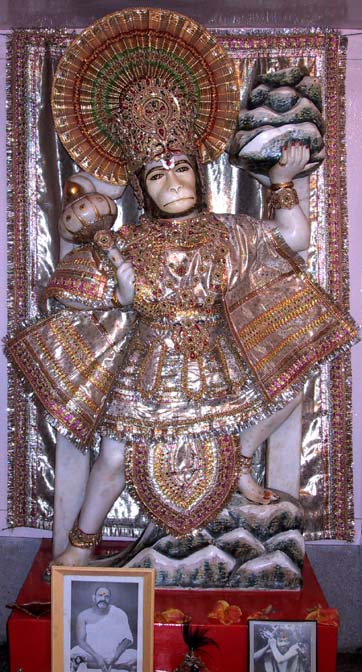 Kankrighat Temple
This place is located 22 kms. from Kainchi. It was the place where Sombari Baba lived and performed tapasya. Swami Vivekananda also performed tapasya at this place and experienced enlightment for the first time here.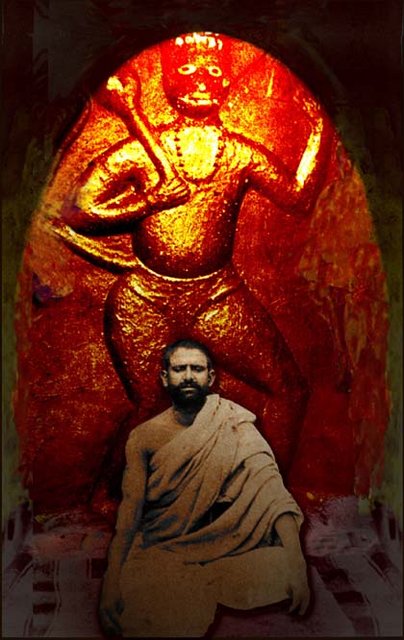 Neeb Karori Temple
Neeb Karori is in the district of Farrukhabad in Uttar Pradesh. Maharajji came here from Gujarat and furthered his tapasya. It is said that he lived in a cave made by the villagers for him.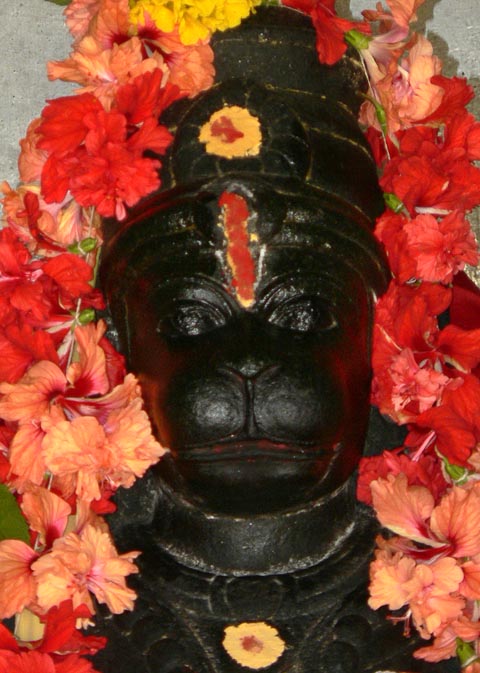 Veerapuram Ashram
This Hanuman idol had to be moved from this location close to Chennai.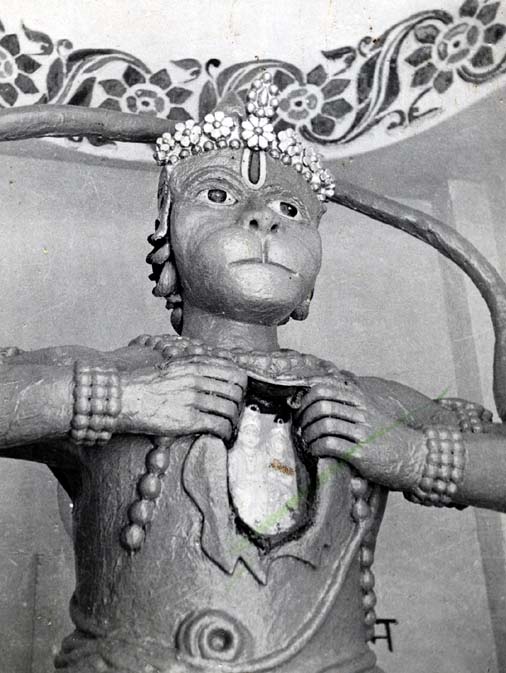 Hanumangadhi Temple
This is reportedly the first temple built by Maharajji. This place near Nainital was earlier called Manora hill and was a deserted place because it was weak and unstable. Maharajji built a temple here and later handed it over to the Government Trust.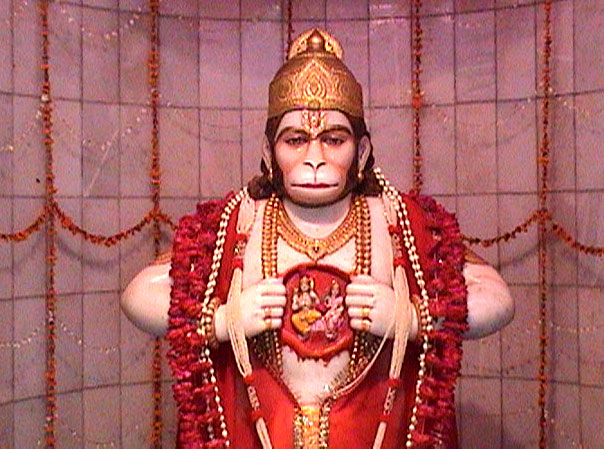 Lucknow Ashram
This is the most famous temple in Lucknow near the Hanumansetu bridge over the river Gomti. This temple hosts a huge bhandara on January 26.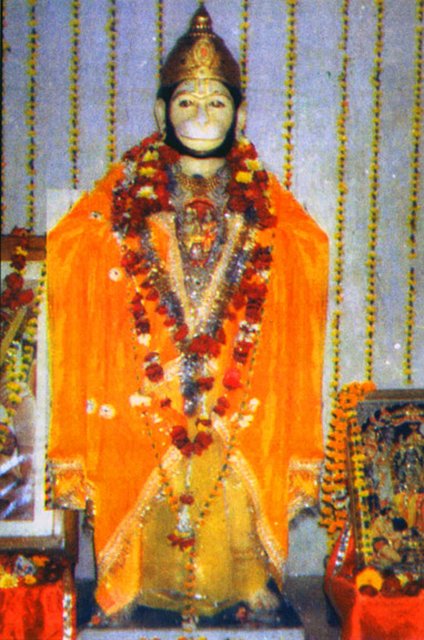 Panki Temple
This is a small temple in Kanpur (Uttar Pradesh) near the Panki Railway station. A standing Hanumanji resides in this wonderful little temple. This temple is near the famous Panki Hanuman Mandir.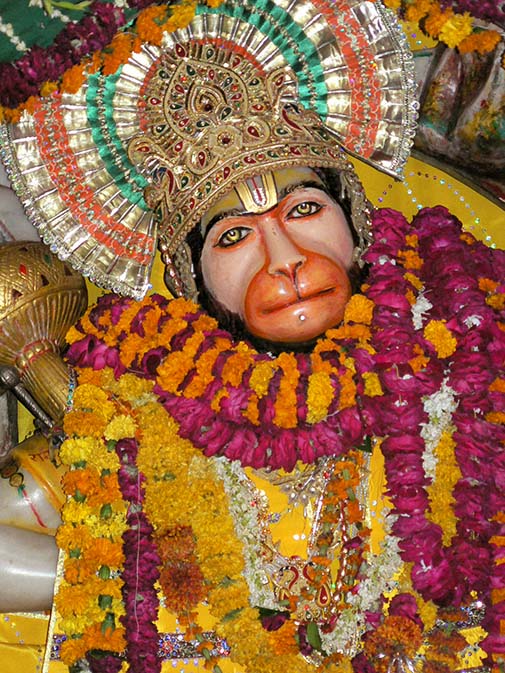 Vrindavan Ashram
This place in Uttar Pradesh is yet another important place as Maharajji left his body here. It has one of the two temples built by Maharajji himself. Maharajji left his body in Vrindavan and so this is referred to as his Samadhi Sthal.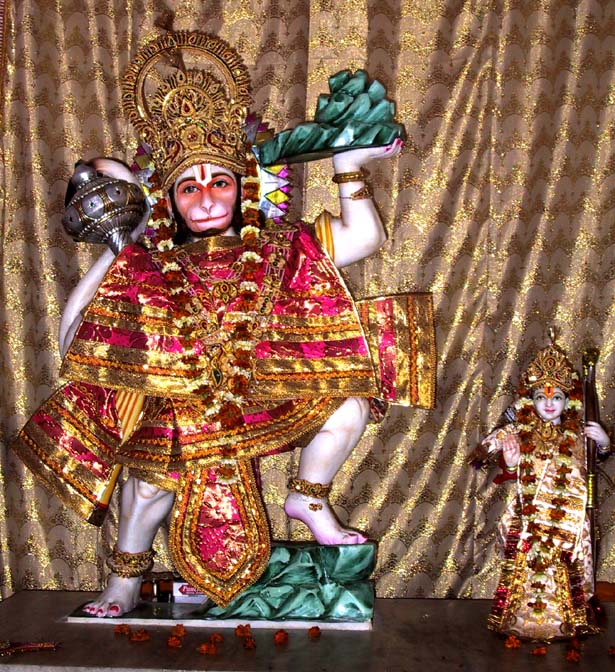 Akbarpur Temple
This place has a very special importance as Maharajji was born in this village. It is referred to as his Janma Sthal. Akbarpur is a very small village in the Firozabad district of the state of Uttar Pradesh, India.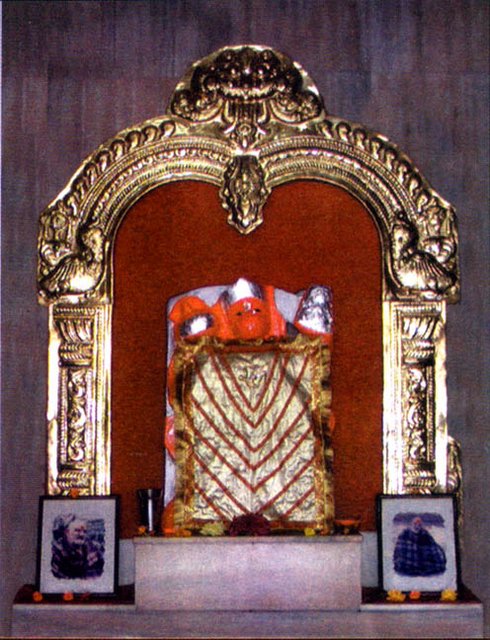 Rishikesh Temple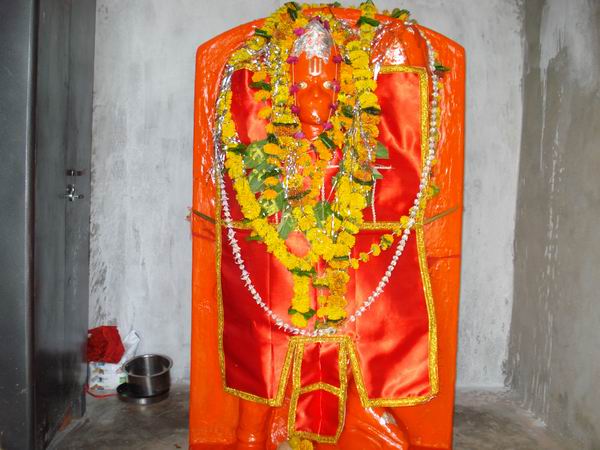 Jabalpur Temple
The work on this temple in Madhya Pradesh started on 24th Feb, 1997. It is beautifully located on the banks of the river Narmada.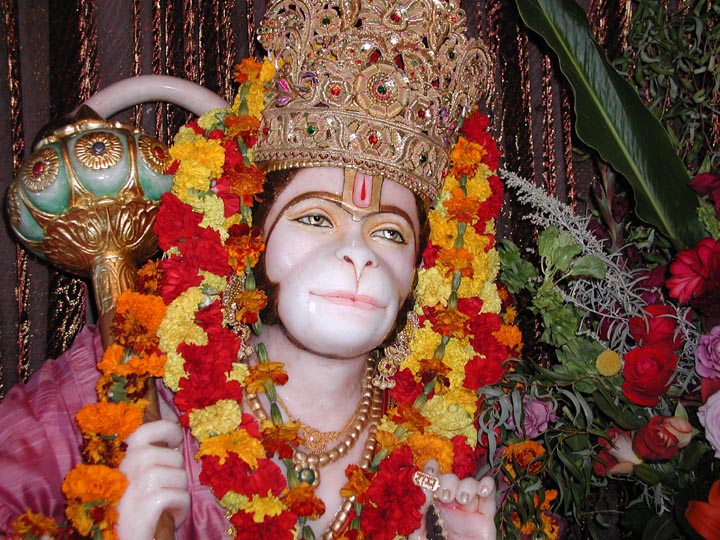 Taos Ashram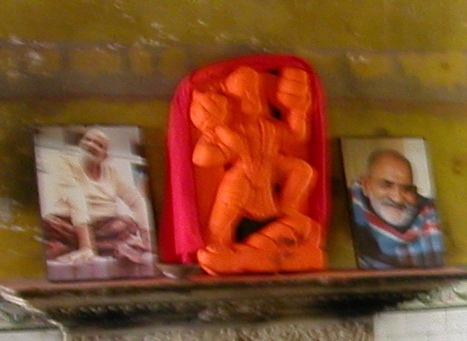 Mirzapur Temple
This temple is in the Mirzapur district of Uttar Pradesh. This place is very famous because of the Vindhyavasini temple. It is quite close to Benares and Allahabad.